There are going to be lots of additions in the coming weeks, so let's get started on what's new at the library! Also, I'm changing up the format here to give a little more information on each title. In addition to the title and author, each entry will have a book cover, and a link to the library copy on our website! Let me know what you think of the changes!
Fiction
In 1891, in a world transformed by 1799's Great Disruption--when all of the continents were flung into different time periods--thirteen-year-old Sophia Tims and her friend Theo go in search of Sophia's uncle, Shadrack Elli, Boston's foremost cartologer, who has been kidnapped.
Graphic Novels
Dragonball 3-in-1 (vol. 16-18) by Akira Toriyama
The Greatest Hero on Earth Goku and Piccolo finally face each other down in the final match of the Tenka'ichi Budōkai! Piccolo is ready and willing to unleash all his power to win—something Goku may hesitate to do. Taking down Piccolo is going to take all of Goku's skill and wits…and courage! But after the tournament is over, life goes on. There will be new enemies to face and even more surprising new allies!
Dragonball 3-in-1 (vol. 13-15) by Akira Toriyama
The Fearsome Power of Piccolo King Piccolo is all set for world domination, but first he needs to gather the seven Dragon Balls together to restore his youth. Goku and his friends are fighting to stop Piccolo, but things are looking grim for the good guys as Piccolo picks them off one by one. Their only hope is a martial arts move known as the "Mafū-Ba," a technique so powerful that it killed the last person who used it. But that won't stop Kame-Sen'nin and Tenshinhan from trying it, even if it means forfeiting their own lives in the process!
Dragonball Z 3-in-1 (vol. 4-6) by Akira Toriyama
The Legend of Zelda: Majora's Mask by Akira Himekawa
After sealing Ganondorf in the Sacred Realm, Link returns to the time when he was a boy. Peace has returned to Hyrule, but his old friend Navi is missing. While wandering the forest in search of Navi, he meets Skull Kid, who is wearing Majora's Mask, an artifact said to grant your wishes. The mischievous Skull Kid steals the Ocarina of Time from Link and turns Link into a Deku Nut!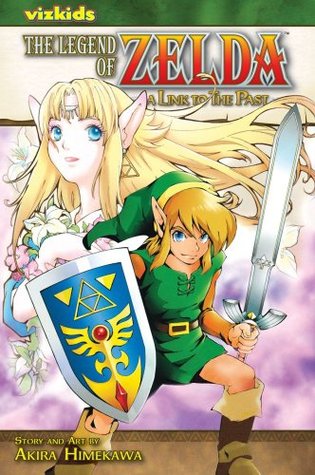 The Legend of Zelda: A Link to the Past by Akira Himakawa
A terrible tragedy befalls Link's family and friends when the traitorous Agahnim launches a plot to seize the Triforce and unleash a terrible evil on the world. To bring justice to Agahnim, Link needs the Master Sword and sets off on a quest to find it. Link's journey may also help him discover what happened to his parents, and while Agahnim's minions and traps are dangerous, this link to the past may be even more challenging!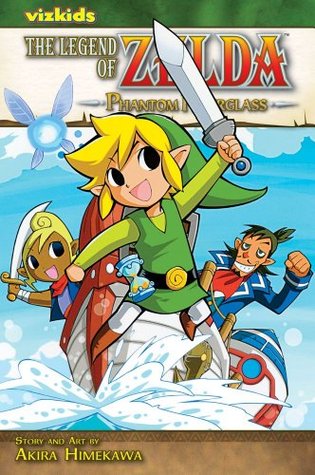 The Legend of Zelda: Phantom Hourglass by Akira Himakawa
In the mystical land of Hyrule, three spiritual stones hold the key to the Triforce, and whoever holds them will control the world. A boy named Link sets out on a quest to deliver the Emerald, the spiritual stone of the forest, to Zelda, Princess of the land of Hyrule. The journey will be long and perilous, and Link will need all his skill and courage to defeat evil. The battle for Hyrule and the Sacred Realm has begun!
Tropic of the Sea by Satoshi Kon
Yosuke's family has a strange tradition - once every sixty years they receive an egg from a mermaid. When the egg matures his family dutifully returns it to the sea, where the whole process is then repeated. In exchange for this favor, the mer-people bless his coastal town with bountiful catches of fish and calm seas. But as a commercial development encroach on the sleepy seaside village and Yosuke's father is lured away from tradition towards modern properity, and turns the egg into a tourist trap, what will happen to the promise their family made to the mermaids generations ago?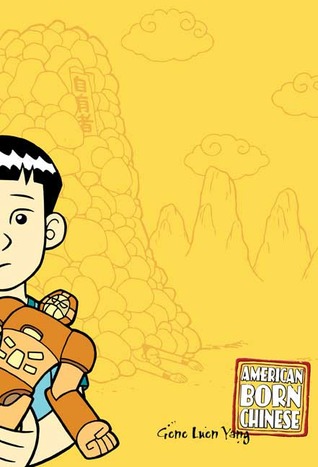 American Born Chinese by Gene Luen Yang (replacement)
Jin Wang starts at a new school where he's the only Chinese-American student. When a boy from Taiwan joins his class, Jin doesn't want to be associated with an FOB like him. Jin just wants to be an all-American boy, because he's in love with an all-American girl. Danny is an all-American boy: great at basketball, popular with the girls. But his obnoxious Chinese cousin Chin-Kee's annual visit is such a disaster that it ruins Danny's reputation at school, leaving him with no choice but to transfer somewhere he can start all over again. The Monkey King has lived for thousands of years and mastered the arts of kung fu and the heavenly disciplines. He's ready to join the ranks of the immortal gods in heaven. But there's no place in heaven for a monkey. Each of these characters cannot help himself alone, but how can they possibly help each other? They're going to have to find a way—if they want fix the disasters their lives have become.
All-New X-Men vol. 5 One Down by Michael Bendis
The future Brotherhood of Evil Mutants, last seen in "Battle of the Atom," is back — and they're still gunning for yesterday's X-Men! But even as the Brotherhood takes its next devastating step against the time-tossed teens, the mysteries surrounding Jean Grey begin to unfold! Jean came back from her Shi'ar trial...different. What does this mean for her future, for the past of the woman she's supposed to become and for the rest of the X-Men? Past, present and future collide when the Future Brotherhood exacts its final judgment on the All-New X-Men!