Over the fall, about 60 books were placed on a cart in the teen section that were in danger of being withdrawn from the collection due to low circulation. Teen patrons were invited to check out one of the books and write on the slip provided whether or not they were worth keeping around. Half of the titles on the cart ended up staying, with 30 being kept and 31 being withdrawn! Thanks very much to those of you that decided to try out some of the titles on the cart and give your feedback!
Of the responses we got back on why the books should be kept, below are some of the higher recommendations:
It's a Mall World After All by Janette Rallison because it's a great blend of "drama, mystery and of course romance."
The Last Knight by Hilari Bell because it's got "great characters who interact believably and change each other for the better." It has a complicated, exciting plot, marvelous world building, humor and magic!
Prisoners in the Palace by Michaela MacColl because "it's an amazing blend of history, drama and romance."
Shock Point by April Henry because it's really "gripping" mystery!
Princess Ben by Catherine Gilbert Murdock because "it's an inspiration for girls who feel powerless about any situation they are in."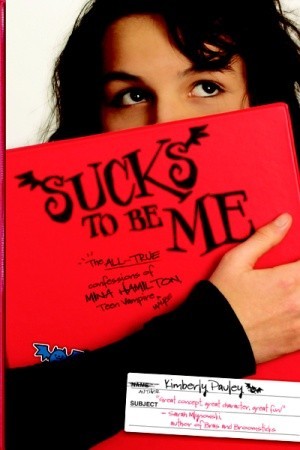 Sucks To Be Me: The All-True Confessions of Mina Hamilton, Teen Vampire, Maybe by Kimberly Pauley because while being a book that includes vampires, secret societies and rules, it's "absolutely hilarious!"
Thanks again to everyone that checked these books out and gave them some new attention!